ABOUT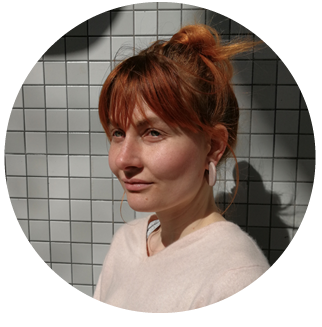 u n i q u e - h a n d c r a f t e d - d e s i g n
FÆMKA is a jewelry label founded by the Berlin jewelry designer Friederice Soliman in May 2022 in Hamburg.
On one hand FÆMKA stands for jewelry with a minimalistic touch and geometric shapes - a simple timeless design. But besides the graphic and reduced design,
FÆMKA represents an artsy way of dealing with jewelry by reinterpreting traditional jewelry creating techniques like `Cloisonné enamel` in her own sketchy way.
In general she loves pastel colours and a mix`n match of materials, aswell as lineart.
Every piece - no matter if its jewelry or an accessory - is handcrafted in Hamburg and unique!
Feel free to contact me if you have any questions or commissioned work:
mail@faemka.de or have a look at Instagram.com/faemka
VITA
05/2022
Selfemployed at FÆMKA
Hamburg
08/2018 - 09/2021
Full-time Designer for JETTE GmbH (J.P.R. Media)
09/2012 - 08/2018
Diploma
Product Design - Focus Jewelry Design (FH)
Hochschule Wismar
EXHIBITIONS
Since 2018
Diploma Jewelry-Objects
Gallery MARZEE - Contemporaray Art & Jewelry
Netherlands
09/2016
BLICKFANG Designfair
Hamburg
07/2016
DIA
Hochschule Wismar
12/2015 - 12/2016 - 12/2017
Jewelry Exhibition
Kunstmarkt Wismar
Christmas-Market St. Georgen Kirche
12/2014
"Adventsfunkeln"
Exhibitor
Markt an der Löwenapotheke
06/2013
DMY
Exhibitor
Designmesse Berlin